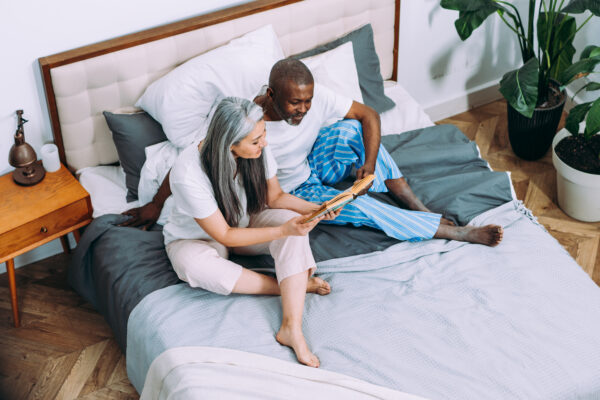 At Between Friends Publishing, we wholeheartedly believe in the power of storytelling and the immense value that every story holds. We understand that each story is unique, reflective of diverse perspectives, experiences, and voices. As an organization committed to fostering an inclusive and equitable publishing environment, we hereby declare our unwavering dedication to Diversity, Equity, and Inclusion (DEI) principles.
Our commitment to DEI encompasses every aspect of our operations, from the stories we publish to the authors we work with, the professionals we employ, and the communities we serve. We strive to create an environment where diversity is celebrated, where equity is championed, and where inclusion is the cornerstone of our interactions.
Diversity: We recognize and embrace the inherent value of diversity in all its forms. We are committed to seeking out and amplifying a wide range of voices, experiences, and perspectives, including those that have been historically marginalized or underrepresented in the publishing industry. We actively seek diverse authors and stories that reflect the rich tapestry of human experiences and cultures, fostering an inclusive literary landscape.
Equity: We are dedicated to promoting equity within our organization and in the broader publishing industry. We believe in providing equal opportunities for all authors, regardless of their background, identity, or previous publishing experience. We strive to address systemic barriers that have historically limited access and representation in the publishing world, ensuring fair and unbiased treatment throughout our processes.
Inclusion: We are committed to fostering an inclusive environment where every author, employee, and stakeholder feels valued, respected, and heard. We actively promote open dialogue, collaboration, and the exchange of diverse ideas. We endeavor to create safe spaces that encourage creativity, authenticity, and the exploration of new narratives.
To fulfill our DEI commitment, Between Friends Publishing pledges to:
Continuously Educate Ourselves: We will engage in ongoing education and training to deepen our understanding of DEI issues, including the examination of biases, cultural sensitivity, and inclusive practices. We will stay informed about evolving social and cultural contexts to ensure our publishing decisions align with our commitment to equity and inclusion.
Amplify Underrepresented Voices: We will actively seek out and publish stories from authors representing a wide range of backgrounds, including but not limited to race, ethnicity, gender identity, sexual orientation, disability, age, socioeconomic status, and religion. We will prioritize diverse perspectives, providing a platform for stories that have been historically silenced or overlooked.
Cultivate Inclusive Partnerships: We will collaborate with organizations, literary communities, and individuals who share our commitment to DEI, working together to amplify diverse voices and promote inclusion within the publishing industry. We will seek out and nurture relationships with authors, agents, and professionals who champion diversity and contribute to an equitable literary ecosystem.
Foster a Safe and Respectful Environment: We will maintain an inclusive workplace culture that values and respects the diverse identities, experiences, and perspectives of our employees. We will actively work to prevent discrimination, harassment, and bias in all our interactions, ensuring that everyone feels safe, supported, and empowered to contribute their best work.
Transparent and Inclusive Processes: We will consistently review our publishing processes, including acquisitions, editorial decisions, and marketing strategies, to ensure they are transparent, equitable, and inclusive. We will actively seek feedback from our authors and stakeholders, listening and responding to their needs and concerns.
Between Friends Publishing is committed to weaving DEI principles into the fabric of our organization and influencing positive change within the publishing industry. We strive to create an environment where every author's story is given the opportunity to flourish and resonate with readers from all walks of life. Together, we will build a literary landscape that celebrates diversity and promotes equity.
Between Friends Publishing will not support or promote hatred or criminal acts of any kind.